| | |
| --- | --- |
| | News |
---
LAST MINUTE
During a trip to Mexico in Decemberwith his wife Henri, Charlie MUSSELWHITE was involved in a severe car crash. After spending a month in a mexican hospital to recover he is now heading back to the US for the New Year. He'll need several months to fully get back to health, but his morale is high which is the most important thing. If you want to send him get well cards, virtual or otherwise, check his website where I hope all details will be added soon...



| | |
| --- | --- |
| | The new release by Matthew SKOLLER is out. It's called 'Shoulder to the Wind'. It features mostly originals by Matthew himself, his brother Larry and chicago based harp player Jim LIBAN. To mark this release Matthew has opened a new website, "larger, cooler and easier to find". |



After 3 years on the road with the Riverdance show Brendan POWER decided to head back home to London to spend time on his own projects and with his family. He's currently working on a new album in the hybrid irish/blues style that he pioneered these last few years and spent a few days in Bulgaria to record an album of traditional music and rock with gadulka player Georgi Petrov. In London he has put together a jazzy trio formula with a violin player and a guitar player called PhB. You might be able to catch their gigs in local clubs. Finally, Brendan has more time to fiddle with his harp, design new tunings and more generally tinker with his favorite instrument.



The Ely Harmonica Festival (Cambridgeshire, UK) organised by the NHL was held on October 16-17, parallel to the UK championships. The cosy little town of Ely welcomed amongst others Johnny MARS, Lee OSKAR, Pat MISSIN and Doug TATE for masterclasses, workshops and a great evening concert. Echoes from the participants say it was a great event.



| | |
| --- | --- |
| Damien MASTERSON is preparing the release of his second album. A few years back he had released 'Intercambio', an album of brazilian jazz on which he played chromatic with energy and style. His second album was recorded last year in Cuba with local musicians, and if it's as good as the first one, it's sounds promising. The CD will be available any day now but you can always pre-order it. It's $15.00 plus P&P. If you're interested, send the money to Damien Masterson - 4104 24th St. PMB242 - San Francisco, CA. – 94114 – USA | |



Singer and harp player Mark DUFRESNE released his second labum this summer. It's called 'Have another round'. Mark is one of the most famous Washington state harp players, and certainly doesn't lack a voice either. The album is very bluesy but has a soul / R&B touch to it conferred by the West Coast instrumentation and Mark high pitched vocals. A fresh and interesting release.



Bruce 'The Creeper' KURNOW has just released an interesting opus : it's an album of solo harmonica pieces or pieces with all the instruments being harmonicas. The concept is similar to Madcat's 'Harmonicology' but the repertoire and style is more Ambiance / New Age. It makes for very pleasant listening and it's very well produced.



| | |
| --- | --- |
| | Did you know that there was an Encyclopedia of the Harmonica ? Welle there is and it's been written by harp expert Peter Krampert. It's got several hundred entries, mainly artists but also terms, eras and styles. From Larry ADLER to Junior WELLS via Borrah MINNEVITCH and all of his rascals, a quasi-complete work that proposes mainly biographical and discographical details. It lacks in photographs and (as the author himself admits) is a little poor on non-american harp players, but these defects will be worked upon in a further edition. Until then, you can always purchase the current version. |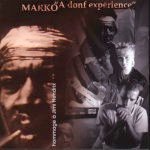 Marko BALLAND is currently preparing the last few tracks of his next album. It's a follow up to 'A donf experience' where Marko and his band covered several Hendrix songs reworked for harmonica as the lead instruments. This second album should be mainly instrumental and fairly heavy rock. Marko's trademark rock sound with heavy effects and other harmonica feedbacks will be heavily featured. His first album is still available and you can acquire it by contacting us here at Planet Harmonica.



Did you know Bruce WILLIS was a harp player ? Yes, the Bruce WILLIS from 'Die Hard' and 'Twelve Monkeys' fronts a blues-rock band. His album 'The Return of Bruno' was released several years ago and presents us with a more than decent singer/harp player whose joy of playing is apparent. We're not talking about the new Little Walter here, but unlike what could be expected, he's not just releasing an album because he's a hollywood star : there is talent behind the show !



Laurent CAGNON is currently working on a harmonica Festival that should take place near Limoges. The exact dates will be announced soon, but it should take place in Fall 2000. There will be concerts, but also street shows and expert workshops. The team at Planet Harmonica sends Laurent its warmest encouragements for this festival to make us forget the Deauville catastrophy...
But Laurent's projects don't stop at that ! He's also preparing his first album release for the month of May a duo with a pianist. The music is inspired by several plays for which Laurent had to compose music over the last few years. Since all these plays shared a Film Noir theme, it was only logical that the album should follow this trend. The album will therefore feature not only music but a narrated story woven around the music... or is it the other way round ? Anyway, as a special promotion until February 15th, the album can be pre-purchased at the low cost of 80 F (+P&P) instead of 100 F after that date. For foreign orders, contac Laurent by e-mail.



Irish harp player Mick KINSELLA is working on the final tracks of his frist album. Irish music will be heavily featured of course but also salsa, jazz and musette. This self-produced album will be fully acoustic and should be out sometime soon.



| | |
| --- | --- |
| | Rock harmonica star John POPPER has released his first album in solo called 'Zygote'. This new work is in a slightly quieter style than his Blues Traveler output, even if the funk-rock vein isn't completely absent. The album was released just as the news was heard that Blues Traveler bassist Bobby Sheenan died over the summer. Despite their grief, the three remaining bandmembers decided to continue on and hired a new bassist to work on their sixth studio album early next year. |



| | |
| --- | --- |
| Jean-Jacques MILTEAU's album Blues Harp has just been reissued. It is already available in France and should be available in the US from January 11th. It's a compilation of about fifteen instrumentals recorded in the 80s and demonstrates if need be the harmonica mastery of Milteau. From amplified rock to acoustic blues via jazz and fusion. | |



| | |
| --- | --- |
| | A new album live by Pat RAMSEY has just been released. Pat started his carrier alongside Johnny Winter on 'White, Hot & Blue' and ever since he's been touring solo fronting the band Pat Ramsey and the Blues Disciples. They already have one album our called 'It's about time' and their new release is entitled 'Live at the Grand'. |



| | |
| --- | --- |
| Blues harp veteran James COTTON will release a new album on the Telarc label in March 2000 called 'Fire Down under the Hill'. This release comes just behind the recent 'Superharps', the comback from Harp Attack with this time Cotton, Charlie Musselwhite, Sugar Ray Norcia and Billy Branch. | |



A new Marine Band Club opened its doors in Bordeaux on November 4th with a concert and jam with Nico Wayne TOUSSAINT and his band. This club will meet regularly at the Comptoir du Jazz, 58 quai de Paludate in Bordeaux. It is maintained by Jean-Luc Roudgé, will regularly feature harp concerts and hopes to get big name players to visit !



| | |
| --- | --- |
| Rob PAPAROZZI has finished and released the second Hudson River Rats album with Bernard 'Pretty' Purdie (the living incarnation of R&B drumming). Their first release First Take already proposed a swinging mix of blues, funk and R&B with Mr Purdie's drumming prominently featured of course, but also Rob's superb voice and uncanny harp groove. Think of the excellent 'I drink Muddy Waters' or the instrumental verison of the disco anthem 'Shame, shame, shame"... Let's hope that 'Get it while you can' is in the same spirit ! Rob certainly is one of the grooviest harp players of his generation and it's all for our pleasure. | |



Ange AMADEI, the French Charlie McCoy is preparing his second album, in a more acoutic vein, more celtic influenced than the country-rock 'Harp to Heart' released in 1993. He will probably go to record it in New York in 2000. In the meantime, those who may have missed his first release can still acquire it direct from Ange by e-mailing him at angelodream@aol.com



| | |
| --- | --- |
| | To celebrate their fifth anniversary the belgian blues-rock band El Fish just released a live album called Hooked. Not only does it feature live tracks but also collector bits taken from radio shows and two tracks with guests Willie Foster and Bob Pearce. Good stuff ! We'll go into more details in our next issue with a bonus interview with El Fish wunderharp player Steven de BRUYN. El Fish's third album is likely to see the light of day sometime in 2000, hopefully during the first half of the year. |



Japanese harp player Yushin YOSHIDA builds his own harmonicas bodys using synthetic marble which he says ensures a near perfect airtightness. He has various models available with different colours as well as mouthpieces and his own coverplates made of a nickel-copper alloy. He also offers to just replace the bodies of traditional Hohner MS harps or Tombos/Lee Oskar.
http://www.inv.co.jp/~yushing/e-custom.htm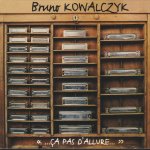 French harp player Bruno KOWALCZYK has just released a new album : "Ca Pas D'Allure", is a mix of many folklores, from Celtic to American (including much Québec stuff), Slavic (Polish in particular), Britannic and of course French. Bruno handles this new release with his usual freshness, but also with the technical and musical mastery that shined through his previous album "C'est Pas Pire". He still uses many different harmonicas (diatonic, chromatic, tremolo and many more) which he tinkers with and retunes to fit his musical style. No need to be a fan of traditional music or harmonica to enjoy this one (although it helps !)