Brendan Power
Discography
Brendan is a very prolific artist and has released quite a number of tapes or CDs over the years. Paul Farmer agreed to write up a short review of each of these for Planet Harmonica. In addition to the usual online record stores who carry some of these, they can all be purchased direct from Brendan on his website.
---
Country Harmonica
Brendan's first album, he was already utilizing the innovations in customized instruments and tunings that has made him almost as well known in harmonica circles as his unique playing style. Performing a selection of Nashville classics to a pre-recorded backing he used 11-hole diatonics to give him greater freedom of expression in the top end. Although familiar with Charlie McCoy's style, Brendan demonstrates his own unique and interesting approach to this musical genre.
---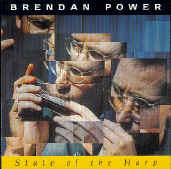 State Of The Harp
It's obvious from this 1990 release that the seeds had already been sewn for the musical path Brendan was to follow. Not only does he demonstrate his own composing skills along with interpreting jazz standards ('God Bless TheChild') but also his comfort in playing in various musical genres, not the least being Celtic where he combines both traditional and modern rhythms and instruments to achieve an ear-catching and effective result. This is not only my favorite of Brendan's CD's, but one of my handful of 'desert island' discs.
---
Harmonica Nights
The follow up album to 'State Of The Harp' , it's a collection that demonstrates Brendan's very unique interpretation of MOR standards, with a folk, Irish, and original tune thrown in for good measure. It includes a great interpretation of the Fleetwood-Mac classic 'Albatross'.
---
Digging In
A collection of originals covering folk and blues styles (plus an instrumental version of the Hollies' 'He Ain't Heavy'), it also includes the very esoteric chromatic piece 'Space Harp' which Brendan has subsequently retitled 'Lament For The 21st Century', and which Brendan now features in many of his live performances.
---
Licks and Spits
The girl I bought this from at a market stall in Auckland, herself a university music student, told me how she was living in an apartment close to the studio where this album was recorded and could remember hearing Brendan and guitarist Gary Verberne running through some of the numbers before putting them down on tape. She said she was constantly surprised by thinking she was listening to a polished, finished recording only to find when they stopped part way through a number that it was just a warm-up. She was particularly impressed with 'The Rain' taken from Vivaldi's 'FourSeasons'. Recorded before Brendan's sojourn to the U.K. this cassette features a goodly collection of blues, folk, standard, and classical pieces
---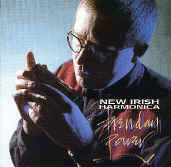 New Irish Harmonica
Probably one of the most unique harmonica recordings ever, it is worthy of being included among milestones such as Thieleman's 'The Sound' and Levy's 'Harmonica Jazz' . Brendan captures the spirit of traditional music and blends it with the essence of jazz and blues to create the interpretationsof the Irish folk standards he plays here. His use of specially tuned chromaticsand diatonics helped break new ground that brought this CD, and Brendan, to the attention of the Celtic music world.
---
Blow In
This album came about as a result of Brendan's involvement with the soundtrack of the Irish movie 'Guiltrip' involving both a reworking of previous compositions, and other pieces improvised on the spot to suit the mood of a given scene. To round out the album Brendan includes some extrapieces recorded with friends in Dublin, and a couple of tracks demonstrating his formidable talents on the mandolin. I especially like the harmonica/whistle duets with Cormac Breatnach.
---
Jig Jazz
This CD consists primarily of original and traditional folk tunes with Brendan on harmonica and touring partner Frank Kilkelly on guitar and vocals. The familiarity with each others style that comes from performing together throughout Britain and Europe for a number of years is evident here. This album was recorded 'live', entirely without overdubs or remixing.
---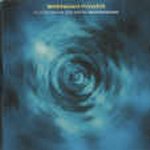 Brendan Power Plays The Music From Riverdance
When I saw Brendan perform an instrumental on TV here in Australia a few years ago he was introduced as one of the senior musicians from the Riverdance ensemble that was touring at the time. His intimate familiarity with the music from the Riverdance score gained from being part of its orchestra is evident here. Accompanied by other Riverdance musicians he has captured the essence of each of the pieces specially written for the show. The expression in his playing gives his harmonica a very voice-like quality.
---
Harmonica
Another fine collection of MOR standards, with a couple of classical pieces thrown in for good measure. Brendan's rendition of the theme from 'NorthernExposure' really nails the tone and phrasing of Tollak Ollestad on the original version used for the show.
---
Dawn To Dusk
A collection of pieces from some of Brendan's previous albums. A very good 'sampler'.
---

Two Trains Running
Brendan teams up with guitarist/vocalist Dave Peabody to show where his harmonica roots lie, and that be can still blow the blues with the best of them. It is interesting that while Brendan wasn't overly familiar with their approaches at the time of recording he demonstrates a number of different styles that are at times very reminiscent of the playing of Phil Wiggins, Tom Ball, and Paul Butterfield. He also demonstrates some original and interesting avant-garde diatonic technique.
---
New Irish Harmonica Too
Backed by some of the 'creme de la creme' of Irish folk musos, including a duet with Irish master blaster Mick Kinsella, Brendan presents us with a collection of original tunes written mostly in a traditional style, but with the potentials and idiosyncrasies of the harmonica in mind. The music on this CD is typical of Brendan's approach to have traditional music move with the times without letting it forget its roots.
---
Live In Ireland
Recorded during a tour of Ireland in February this year you get the chanceto hear Brendan 'walk the walk' live on stage with guitarist/vocalist AndrewWhite. Anyone who has had the privilege of seeing Brendan perform live knows that he certainly ain't just a studio musician, and he really brings homethe bacon on this CD. The standard of playing, tone, technique is flawless,and the interpretations inspiring.
---
For sound samples and a more in-depth background to each album visit Brendan's website at