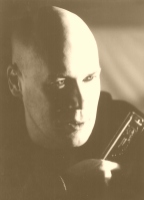 Olivier Ker Ourio is unusual on the French harp scene : for a start he comes from the Reunion Islands, a part of French territory that's 8.000 miles from France in the Indina Ocean, but moreover, he arrived on the music scene very late since he started studying music at the age of 22. Love at first listen with jazz got him to pick up an instrument, and since Olivier had some familiarity with the Chromatic harp from his youth it was a natural choice for him. The future proved him right even though this choice didn't necessarily make things easy for him.

Olivier worked hard to find his path and voice in jazz, on an instrument that remains very little used in French jazz. Chromatic players in France have more of an old 'variety' approach in the 'traditional' American way rather than a jazz approach.

Today, Olivier is well known on the French jazz scene and is often (maybe too often ?) compared to Toots Thielemans. He has played and toured with Aldo Romano, Michel Petrucciani ans many others. His style is very fluid and melodic. He has a very ruthmic approach to solos and doesn't delve into free, which is rather a good thing for my tastes...

Olivier has participated to many jazz albums before releasing his first opus in early 98. This album intitled 'Central Park Nord' is reviewed below. A second album is near completion and should be released in 99 under the title 'Oté l'Ancêtre'. The first album is available in most major record stores in France like FNAC or Virgins.
---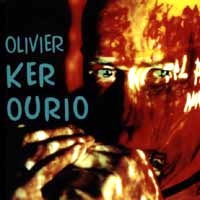 Central Park Nord
First of all I must say that although I like some jazz I'm far from being an expert. Furthermore I haven't heard much jazz on chromatic harmonica and the only Toots Thielemans I own doesn't do much for me. So I really didn't know what to expect of this album. The least I can say is that I was pleasantly surprised.
Named after the New York district where Olivier lived in, this album has a definite american sound reminiscent of some jazz quartets with sax or trumpet. The playing is generally sober even if I feel the drummer overplays at times. But the core richness of this album is the space that Olivier leaves both inside his solos which avoid the tendency to say too much that is often heard in jazz, and towards the other players.
As for Olivier's playing in itself, it is very expressives, but dynamic nonetheless when required. On the other end of the dynamism scale, slow and/or melancholic pieces avoid the mellifluous tone that the chromatic sometimes has in those contexts.
Some numbers are clear winners : I love 'Le Grisbi', a superb album opener that reminds me of Barney Wilen's playing. The harmonica sound is clear and crystal like, the improvisation is sober and tasteful. I also like 'Fifi à donf', a composition that has an infectious swinging rythm and where the chromatic sound fits perfectly.
Generally I'd say that jazz fans will love this album, but it still is very listenable to non-jazz harp fans or even just people who like good sincere music...