My accomplices at Planet harmonica and I were returning from the festival in Condat/Vienne and I was thinking of first time Benoît had me listen to Bill Barrett.

Initially, I was very surprised at Bill's somewhat Jazz-Rock style and at the way that he had grafted on to it. With the first blasts of the harp, I honestly thought that I was listening to a killer diatonic player; the phrasings were so expressive, so melodic-and were technically complex to transcribe "mentally". When Xavier and Benoît indicated that this wasn't killer diatonic but chromatic, I immediately told myself that I had to learn more about this hybrid of Stevie Wonder and Little Walter.
Not long after, I was picking up all his CD's, relishing everything he had to offer. And those 7 CD's helped me to get to know him in his various styles as he blithely passed from the Bossa Nova (an acoustic sound) to Rap (!) while occasionally detouring through Jazz-Rock, Blues, Rhythm & Blues, Funk and Swing!
I really loved his unique amplified "sound". It's a very round sound that oscillates between flowing notes, sometimes shaped with bends (remember he plays chromatic). There are phrases that verge on madness as they rise and fall, especially his rhythmic riff-like runs that some may find dissonant but which I found purposeful and well chosen! There were times when I felt I was listening to Maceo Parker on chromatic!
When he was accompanied by a sax, the resonant balance became magical and, immediately, you had the harmony of a good horn section-i.e., some real Mississippi Saxophone! Très péchu dans l'approche, I like it better when he plays in a Jazz-rock/Funk style since his playing is so well suited to those particular grooves.
When he's not joining in, Barrett knows how to lay back-and knows how to be heard when he has to.

If had to criticize anything, it might be the sameness of his sound whether acoustic or electric. Why not use effects to vary the sound in these different musical styles?
In any case, it was a kind of revelation to me. So, if you love Stevie Wonder, if you love Little Walter and if you're not allergic to so-called youth music, run out and buy these CD's!!!!-DC
---

Marisol Saens solo
Vocals - Harmonica - Drums - Percussion - Guitar - Bass
For "acoustic style playing", Bill Barrett accompanies this pretty Brazilian voice through Bossa Nova Rhythms with a freshness and spontaneity that will leave more than one chromatic player scratching his head. The music sounds very jazzy, very melancholy à la Gilberto except that Stan Getz' sax is now replaced by Bill Barrett's harmonica. And he gives a little nod to Getz as you recognize "one note samba" in a less brassy version. If I sometimes find there's too much harp, the spirit is still there, still melodious … In any case, a nice album if you're looking for an affordable ticket to Rio.-DC

---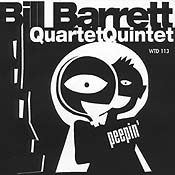 Bill Barrett Quartet/Quintet " Peepin' "
Harmonica - Guitar - Organ - Drums - Saxophone
One of my favorites! A CD that brings together Funk, Swing and, to a wider extent, Jazz-Rock, in which Mr Barrett really excels. From the first piece, the first chorus…bang! And he's off! A typical amplified sound out front of some wild orchestration, the phrases climb and fall, dissonant chords are judiciously placed-unbelievable! "Peepin'" is a real treat for the ears-not just for those who love the prettier stuff of a piece but especially for those who want something different from Toots' sound (though this is not to criticize him!). Sometimes, Bill reminds me of Maceo Parker. Admittedly, it's rather incredible to discover this way of playing the chromatic, for the first time, but can it add anything more than the sax? -DC

---
Bill Barrett Quartet/Quintet "Most Decidedly Guilty"
Vocals - Harmonica - Saxophone - Guitar - Organ - Bass - Drums
With the very first piece, we're there: Rhythm & Blues! Buying this CD entitles you to 52 minutes of good vibes. The harmonica is obviously in the forefront alongside a voice that remains reasonably good. On the program: some Little Walter covers like "Come back baby." One more CD to recommend for aficionados of the Blues. -DC


---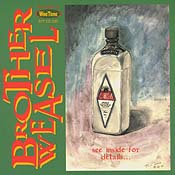 Brother Weasel
Harmonica - Guitar -Drums - Saxophone -

The insert calls it Swing and Rhythm & Blues. Whatever it is, it feels great! The orchestration is pretty close that of the Bill Barrett Quartet, with some very tight work between sax and guitar. Sax is played by Vince Meghrouni who also doubles as drummer. And what a drummer! Hats off to Vince! The chorus is heavy with sax and there's always that sound … mmm-mmm! Ya gotta hear Herbie Hancock's Chameleon. It's hot!- DC


---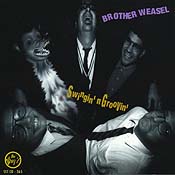 Brother Weasel "Swingin'n Groovin'"
Harmonica - Guitar -Drums - Saxophone - Hammond Organ

Another little Rhythm & Blues jewel with a couple of lingering Funk pieces. Each track is excellently placed. The organ's there but with a special tone that burns a little deeper into the CD. There are sumptuous choruses that follow one another with incredible ease. Bill's solos measure up to his immense talent.



---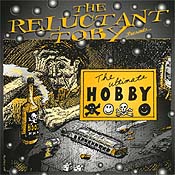 The Reluctant Toby " The Ultimate Hobby "
Harmonica - Guitar -Drums - Saxophone - Clarinet - Flute - Hammond Organ - Vocals

This group of musicians is overflowing with the most incredible energy! Put together around some work on insects for the University of California at Irvine, the compositions are stunning for the way in which each musician interprets them. Motifs, songs that follow a very modern polyphonic rhythmic ensemble and that pass from electric to acoustic. Something original for the curious, special for squares and weird for lovers of Britney Spears. -DC


---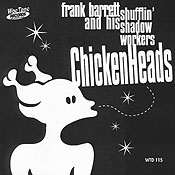 Franck Barrett & his Shufflin' Shadow Workers " Chickenheads "
Vocals - Harmonica - Saxophone - Guitar - Keyboards - Organ - Bass - Drums

I was really surprised when I listened to this CD for the first time; it brought together some very different styles (Rap, Blues, Rock, Jazz-Rock and so on). And I was nicely surprised, in any case, by the live recording of the second half of the CD! Bill continues to marvel us as he improvises and dashes off rhythmic riffs that leave us floored, between the rise and fall and rise and fall of his bewildering run of scales. Strangest piece on the CD: James Cotton's "Ain't doin' too bad ", Funk-style. Some will say it's for the kids, others will think it should be reviewed to "get the word out".- DC
---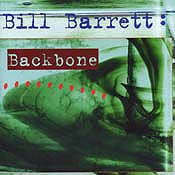 Bill Barrett Quartet: "Backbone"
Over the last few months, I've had the opportunity not only to discover Bill Barrett's music, but to discover the multi-faceted harmonica talent of this atypical player through the multiple projects that Bill is part of.
"Backbone" is the first album of the Bill Barrett Quartet, BBQ for short.The BBQ is Bill Barrett on Chromatic Harmonica, Wayne Peet on Hammond organ, Ken Lasaine on Guitar and Russell Bizzett on Drums. The bass is handled by Wayne Peet who manages not only to be an amazing organ player but to play bass lines that quite a few bassists would die for. Smartass ;-)

The BBQ plays a music that pays tribute to a blend of funky jazz that has been the trade mark of Hammond organ players like Jimmy Smith or the late Jack McDuff. It's a jazz that owes quite a bit to funk and blues. The BBQ brings it one step further into jazz territory, with long solos by harmonica, guitar and organ but without losing the funky beat, the bluesy sound and the drum breaks.
Bill Barrett as a harp player and jazzman really stands out. He plays chromatic unlike anyone I know. For a start, he plays amplified, and believe me he has the gutsiest sound around. On the opening theme of the first track on "Backbone", entitled "Where Green is Blue", it's hard to believe he's playing a Chromatic, his sound is so ballsy and bluesy. But he is. On top of the amplification, he bends a lot, pulls these notes out like they're trying to escape and twists them around, uses odd intervals and large, raw chords.

If it didn't sound so antagonistic, I'd definetely dub Bill the anti-Toots,because they sound to me like they're at both ends of the Chromatic spectrum : ballsy, mean and sometimes dissonant on one end, clean, smooth and sometimes smoochy on the other end. It seems to me that unlike many Chromatic players, Bill has decided to concentrate on what makes his instrument sound mean rather than what makes it sound sweet. Many chromatic players work hard to get the squeaks, dissonance and odd intervals out of their playing, Bill must have decided that that's what he loved the best and worked hard on making them sound cool. And they do !
The BBQ is not going to appeal to everyone, and especially will be hard to get into for people who don't like jazz, especially with soloists who play a little "out". Bill and the others do that once in a while, although they don't overdo it in my opinion. Bill and his colleagues also have a real knack for writing cool themes that are often played in unison or harmony by harp and organ or harp and guitar.
The theme to the aforementioned "Where Green is Blue" is so funky it got me grabbing my diatonic straight away(it turns out to sound way cool on diatonic as well !). Titles like the swinging "Major Bash" and the funky-latino "One cylinder" also have exceptional themes. At the end of the day, even though the BBQ in general and "Backbone" in particular isn't going to be everyone's cup of tea, it might cross the style borders since Bill's fat tone should appeal to open-eared blues fans. I would certainly recommend it strongly to fans of Hammond Organ jazz in the vein of Jimmy Smith and Jack MacDuff. Imagine a Jimmy Smith album with harp, well, you've got it !
(Trad : John Galvin / BF)

---