Crooked Philosophy by Bill Barrett and Marcus Watkins.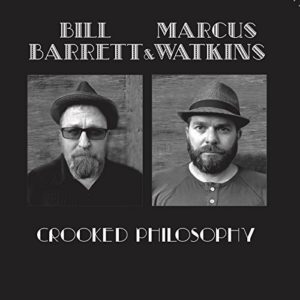 I always had this cultural exceptionalism thing that Gypsy Jazz didn't sound as good played by Americans. And then I heard John Jorgensen. And then I heard this record. Not only does it swing like nobody's business, it's got the grit and imperfections that make Manouche the seat of the pants music that I love. A truly magnificent record, graced with the best singing Bill's ever done (that I heard of). Truly worth your while. 
Ben Felten
Olivier Ker Ourio feat. Sylvain Luc – French Songs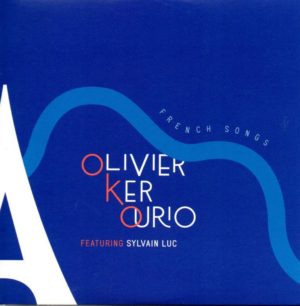 I used to make a clear difference between Olivier Ker Ourio's Island records (Oté l'Ancêtre!, Sominnkér, Overseas, L'Orkes Peï) which I love to bits and the rest which I like but doesn't really blow me away. In many ways (and somewhat surprisingly considering the material here) with French Songs it feels like Olivier has finally blended the two shcizophrenic musicians in himself. French Songs is a collection of covers of (mostly) famous songs from the Chanson Française repertoire and yet it feels Island-y as all hell. Cuban drummer Lukmil Perez contributes a lot to that tropical feel, and Olivier and Sylvain's fantastically melodic playing brings up a gorgeous edifice on top of these syncopated foundations. In one word, superb!
Ben Felten